ECONOMICS
Adaklu DCE to improve agriculture and tourism
Madam Juliana Kpedekpo, District Chief Executive (DCE) of Adaklu in the Volta Region says agriculture and tourism are key in accelerating development of the area.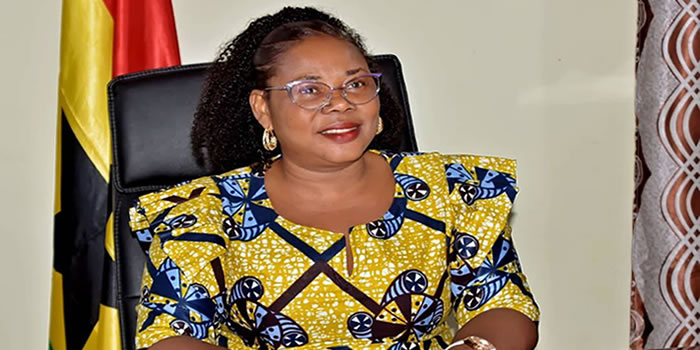 ---
Date Created : 11/21/2023 12:00:00 AM : Story Author : Caleb Kuleke/ Ghanadistricts.com
---
She said Adaklu was endowed with vast land, and she was committed to improving agriculture in the area by equipping farmers with best farming methods.

Madam Kpedekpo, speaking in an interview with the Ghana News Agency noted that equipping farmers with modern technology would help increase productivity and income and improve standard of living. She disclosed that engagement was ongoing with some investors to develop tourism potential in the area, especially the Adaklu Mountain.
The engagement, she believed when materialised, would boost tourism, create more jobs for the youth and generate more revenue for the assembly to undertake development projects. The DCE also outlined a plan to promote honey produced in the area, which she said ranked among the best in the country.
"I always make sure that when you visit me, I give you Adaklu honey to just try it and just to be able to market it to help the farmers who are into the production of honey boost their market," she said.
Madam Kpedekpo said the demand for the Adaklu honey had increased in recent times and thus the need for support for the producers to produce more to meet the increasing demand.
The DCE who is contesting the New Patriotic Party's parliamentary primaries in the area said women's voice in decision making policies was crucial for national development.
She said the contribution of women in advancing socio-economic development of the country could not be underestimated. The DCE called for a conscious effort to involve more women in the decision making process, saying, one of her priorities was to be "a voice for women."
She appealed to the delegates to give her the nod, assuring them of working to unseat the NDC's Member of Parliament and increasing the votes of the party at Adaklu to 'Break the Eight.'
Madam Kpedekpo stressed the need for the party to be united, adding that when given the nod she would bring everyone on board and work closely with the executives.