ECONOMICS
Third International Coconut Festival held in Takoradi
The third edition of the International Coconut Festival has been held in Takoradi to create a platform for key actors in the coconut production value chain to interact and deliberate on sustainable means to grow and expand the sector.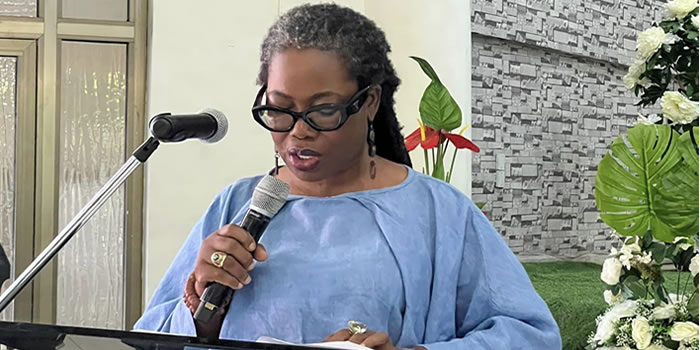 ---
Date Created : 9/27/2023 12:00:00 AM : Story Author : Emmanuel Gamson / Ghanadistricts.com -
---
The three-day event, jointly organized by the African Coconut Group (ACG), Ghana Export Promotion Authority (GEPA), Tree Crops Development Authority (TCDA) and the Western Regional Coordinating Council (WRCC).
It was on the theme: "Invest in Ghana's Coconut Sector for an Inclusive Economic Transformation and Improved Climate and Social Resilience." Many activities were held as part of the event including an exhibition session where those in the coconut production value chain displayed their coconut products and derivatives to their prospective clients.
Aside from the exhibition, participants also attended a policy symposium that brought together stakeholders, policymakers, investors, and experts to examine crucial enabling environments in reshaping the coconut industry's competitiveness. They also deliberated on how to invest in Ghana's coconut sector to transform the economy through exports for increased foreign exchange.
Women and youth in the coconut production value chain were also mentored on strategies to promote youth businesses and entrepreneurship in the coconut industry.
Mr Kwabena Okyere Darko-Mensah, Western Regional Minister, speaking at the opening of the festival said the event provided a platform for participants to display the coconut sector's potential to both local and international investors to help attract more investments for the growth of the industry.
He noted that the coconut sector contributed to the country's economic growth, saying; Western Region produced approximately 80 percent of Ghana's total coconut exports, generating a minimum of $400 million annually in revenues. He said: "I recall that the non-traditional export figures for last year highlighted the coconut sector's substantial economic contribution. Notably, earnings from both fresh and processed coconuts reached US$6.3 million and US$6 million respectively.
"Ghana's export of desiccated coconut also emerged as a standout performer. Exports in this category rose to US$21.9M in 2021, a significant increment from US$6.3M in 2020, and US$3.8M in 2019, positioning the country to 9th position in global coconut exports".
This, Mr Darko-Mensah indicated that, the Ghanaian coconut sector over the past few years had proven to be one of the key commodities that would transform Ghana's exports agenda and contribute significantly to the achievement of the national export development strategy, and non-traditional export revenue target of $25.3 billion in the next five years.
He, therefore, called on industry players to invest in the coconut sector to help reposition Ghana as a premier hub for coconuts globally.
Mr Bryan Acheampong, Minister for Food and Agriculture, in a speech read on his behalf said the theme for the festival aligned with the government's vision to diversify and grow the economy by modernizing agriculture and accelerating industrialization, as well as prioritizing climate resilience and mitigation.
According to him, to realize the potential of Ghana's coconut industry, the government was in the process of procuring a $200 million IDA-World Bank facility for a six-year Tree Crop Diversification Project. He said the project was aimed at developing four tree crop commodities, namely; cocoa, cashew, rubber, and coconut.
Mr Acheampong said the project would address systemic challenges in the tree crop industry for an inclusive and sustainable economic transformation. Dr Afua Asabea Asare, the Chief Executive Officer of GEPA, said Ghana was currently ranked 12th in world production of coconut and the number one producer in Africa.
She indicated that the vision of GEPA's coconut intervention programme since 2017 was to make Ghana at least fifth globally in the production and export of coconut products. "It is in this light that we launched the coconut revitalization intervention six years ago with a clear objective of reviving the then ailing coconut industry to improve upon the supply capacity of the value chain having realized the growing demand trend for coconut globally," she added.
Mr William A. Quaittoo, Acting Chief Executive Officer (CEO) of TCDA, said the Authority was committed to driving research and innovation to promote investment and scale-up development of improved coconut varieties and modern farming techniques to boost productivity to attract huge investments.
Mr Davies Narh Korboe, Group Chair of ACG, said this year's festival sought to boost investments into the coconut sector and scale-up local partnership and business networks for sustainable economic gains, while facilitating local and international market linkages within the coconut production value chain.