SOCIAL
MCE embarks on familiarization tour
The Municipal Chief Executive (MCE) of Jaman South, Mr Andrews Bediako together with staffs of the assembly and executives of the ruling New Patriotic Party (NPP) has embarked on a familiarization tour of the area.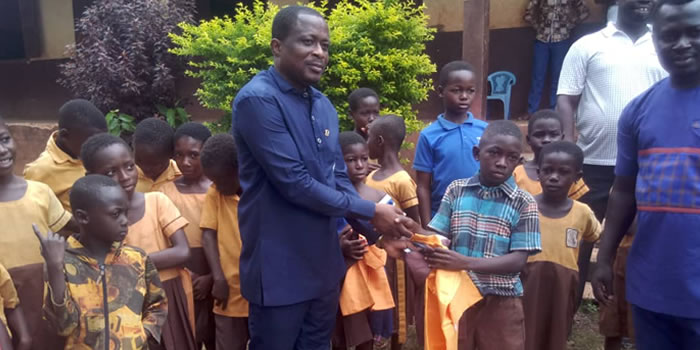 ---
Date Created : 11/11/2021 12:00:00 AM : Story Author : Andrews Yeboah/Ghanadistricts.com
---
The aim of the tour was to get the MCE acquainted with pressing challenges surrounding most communities in the municipality and to also interact with Chiefs on matters relating to development.
Communities visited include, Adamsu, Dwenem, Japekrom, Biama, Bodaa, Kofitiakurom, Adiokor No.1, Adiokor No.2 and Zezera.
It is however, worth noting that, most of the communities visited had similar challenges including, rehabilitation or building of schools, extension of rural electrification, building of health facilities, access to water facilities, rehabilitation or construction of roads, provision of adequate security, and communication accessibility among others.
Addressing the Chiefs and the people of Kwamepim, the MCE expressed his gratitude to the communities for their unflinching support during the 2020 general elections which gave President Akufo-Addo and his administration another chance to govern.
He, however, urged the chiefs and the people to unit and help government in order to accelerate development in the area.
He further noted that, plans are far advanced to help resolve the numerous challenges facing the communities.
He used the occasion to appeal to the chiefs and the people to nurture peace and at all circumstance create peaceful atmosphere for the betterment of all.
He also admonished them to be law-abiding and fulfill all their tax commitments to the assembly and government as a whole.