SOCIAL
Agyeman Asiedu Confirmed as DCE for Upper Denkyira West
Mr. Agyeman Asiedu, a Tutor of Dunkwa Senior High Technical School, has been confirmed as the new District Chief Executive for Upper Denkyira West Distinct in the Central Region.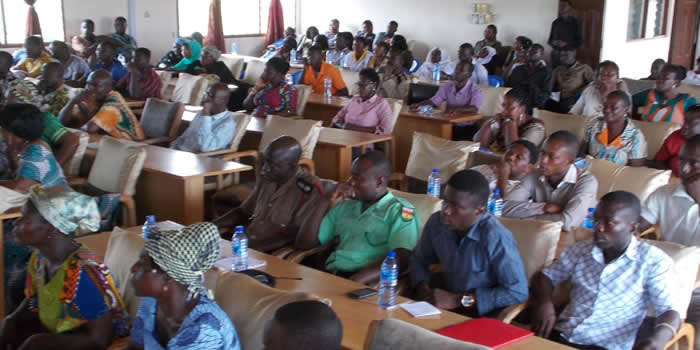 ---
Date Created : 5/15/2017 12:00:00 AM : Story Author : GNA
---
At a Special General Assembly meeting held at Diaso to Confirm the President's nominee, 20 assembly members out of the 22 representing 91per cent voted for Mr. Asiedu to confirm him as DCE for the area In his acceptance speech, Mr. Asiedu thanked the President for the confidence reposed in him and also commended the assembly members for voting massively to confirm him.
He pledged to work in peace, unity and truthfulness with the traditional authorities and all groups in the area devoid of favoritism and victimization so as to champion the developmental agenda of the government.
Before the election, the Deputy Central Regional Minister, Mr Thomas Adjei Baffoe appealed to the assembly members to consider the development of Denkyira by con firming him to begin work in earnest.
In order to make Government's flagship programmes beneficial and to help raise the living standard of the people in the district, you need to vote massively for Mr Asiedu to confirm him as your DCE, he stated.
It would be recalled that, the substantive DCE Mr. Daniel Appianin was suspended from office by the President after barely three weeks in office following his comment about the gruesome murder of the late major Maxwell Adam Mahama by some irate youth at
Denkyira Obuasi who mistook him for an armed robber on Monday