SECURITY
Asante Akim South to get its own fire station
A team from the Ashanti Regional Fire Service was in the Asante Akim South Municipality to inspect ongoing construction works on a new 2-storey (12 offices) fire service station.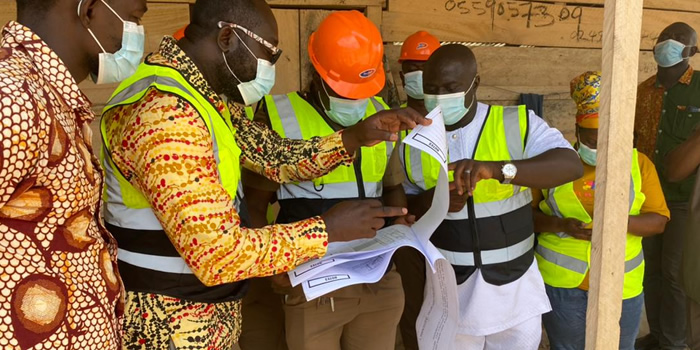 ---
Date Created : 4/19/2021 12:00:00 AM : Story Author : Ghanadistricts.com/Rosemary O. Yeboah
---
The project is funded by the Municipal Assembly under the leadership of the Municipal Chief Executive, Alexander Frimpong,.
The visiting team was inspired about the progress of work. When completed, it will be the first time the municipality will have its own fire station since the municipality's establishment in 1988.
Mr. Frimpong said the construction of the fire station was very important because many properties, acres of farms and farmlands in the area were destroyed through fire.
He attributed some of the causes of fires to late arrival of fire tenders from some fire stations to the fire scenes, due to the long distance the regional capital and Juaso.
The DCE charged fire officers who would work in the office to increase fire station adding prevention is better than cure".
He appealed to all stakeholders to assist the Service in the crusade to control the hazard in the Region.
The Regional Team of the Ghana National Fire Service (GNFS), expressed worry that the alarming rate of fire disasters despite the regular fire education on local FM Radio Stations in the Region.