SOCIAL
Officials at Keta Municipal Library appeal for infrastructural support
Officials of the Keta Municipal Library in the Volta Region have appealed for support to enhance their activities. These include the renovation of the deteriorating building, provision of laptop computers, furniture, novels, and others.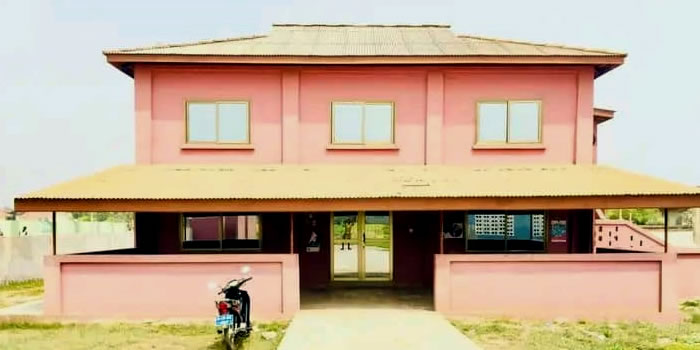 ---
Date Created : 9/6/2023 12:00:00 AM : Story Author : Evans Worlanyo Ameamu/ Ghanadistricts.com
---
Mr Victor Dela Odamson, the Librarian at the Keta Municipal Library, in an interview with the Ghana News Agency, said the facility had several challenges which needed to be addressed.


He mentioned the bad lighting system, limited library rooms, poor ventilation, and others as some of the issues affecting their work."We need a new and a bigger modern library which can accommodate huge numbers of students at a time," he said.


Mr Odamson also expressed worry about how some students had to stand during learning hours within the library hall due to inadequate furniture. "We have only 13 tabletop computers that are functioning and we need more to enhance the learning of Information and Communication Technology (ICT)."
Mr Odamson explained that the library had books for students from kindergarten to the tertiary level, and for postgraduate students as well. He commended students from the Keta Nurses and Midwifery Training College and other basic school students for patronising the library.


He urged students to prioritize reading and learning to increase their level of knowledge, wisdom and understanding. Mr Odamson also appealed to government, philanthropists, individuals, and other corporate organisations to help build a modern library facility that could accommodate a sizeable number of students to improve learning in the area.