SOCIAL
200 streetlights distributed to Residents' Associations, others
The Ga East Municipal Chief Executive has distributed two hundred streetlights to stakeholders including Residents' Associations during their 2023 first Town Hall Meeting for 2023.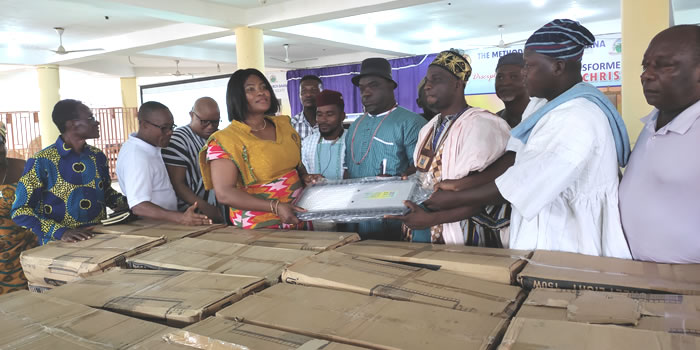 ---
Date Created : 3/17/2023 12:00:00 AM : Story Author : Ghanadistricts.com
---
The gesture according to the MCE is to help address security challenges in the Municipality thus helping to improve visibility at night within the municipality which will in turn bring crime under control.


She said the beneficiaries, thus some Residents' Associations made personal appeals to her during their stakeholder-community engagements.
Presenting the streetlights, Madam Elizabeth Kaakie Mann assured the recipient that the Assembly has qualified electricians on standby for installation whenever they are ready.
Distribution of streetlights has been a regular feature since the MCE assumed office. As such she assured others who also look forward to it that with time they will also receive theirs.